Nadine Davidoff has worked as a Senior Editor at Random House Australia and as a Commissioning Editor at Black Inc. She was also fiction editor for The Monthly magazine before starting her own freelance editing business in 2006. Her areas of interest include literary and popular fiction, general non-fiction, biography/memoir, travel narrative and health.
Nadine is an honorary fellow at the Writing Centre for Scholars and Researchers at Melbourne University's School of Graduate Research, a member of the NSW Writers' Centre, the Victorian Writers' Centre, and a member of the Society of Editors. She lives in Melbourne.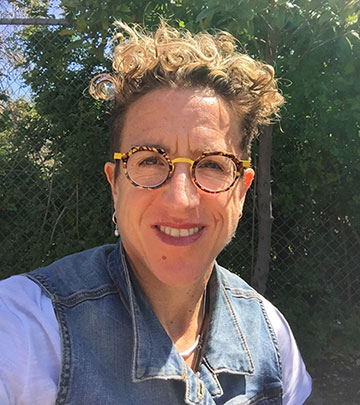 In-house experience
Commissioning Editor, Black Inc
Black Inc is an independent publisher with a varied list that includes politics, current affairs, memoir, poetry and short fiction. The company publishes Quarterly Essay and The Monthly, Australia's newest national magazine of politics, society and the arts.
In 2005/06 Nadine commissioned books across a range of genres, working closely with Black Inc's existing stable of authors as well as actively sourcing new talent. In 2005, she commissioned the English translation of Simon Leys' award-winning The Wreck of the Batavia and New Under the Sun: Jewish Australians on Politics, Culture and Religion.
Fiction Editor, The Monthly
The Monthly positions itself at the heart of Australia's literary culture. As fiction editor for the 2005 year (until fiction was discontinued), Nadine was responsible for selecting each edition's short story. She was also a member of The Monthly's editorial board and commissioned non-fiction articles and arts reviews for the magazine.
Senior Editor, Random House Australia
As a senior editor at Random House from 2001 until 2005, Nadine produced books of the highest editorial standard, to deadline and to budget. To this end, she worked closely with authors, agents, designers and publishers.
She managed all stages of the editorial and production process from manuscript submission through to publication on a range of titles. Books she commissioned include Michelle Grattan's bestselling
Back on the Wooltrack, Cassandra Austin's debut fiction Seeing George and Tim Clissold's Mr China.
She project-managed and edited Don Watson's Recollections of a Bleeding Heart, Sarah Macdonald's Holy Cow and Janine Burke's
The Heart Garden, amongst many others.
Education
1997–98:
Graduate Diploma Editing & Publishing (RMIT)
1991–95:
Bachelor of Arts (Honours) English and Fine Arts, Melbourne University
1990:
HSC, Mount Scopus Memorial College